Whether you've been single for five weeks or five years, putting yourself back on the market is a daunting prospect. You've spent years comfortably (or, perhaps, not so comfortably) living with your ex, and the idea of having to start all over again is nauseating, if a little exciting, too. Add in the fact that the dating world has changed enormously – hello Tinder, goodbye blind dates – and it's natural to want to call the whole thing off and accept your fate.
Although we're not relationship experts, we've had our fair share of first dates; some of them more successful than others! In this week's article, we thought we'd discuss love lives, and have put together things you should think about before you get back on the dating scene…
Work through your emotions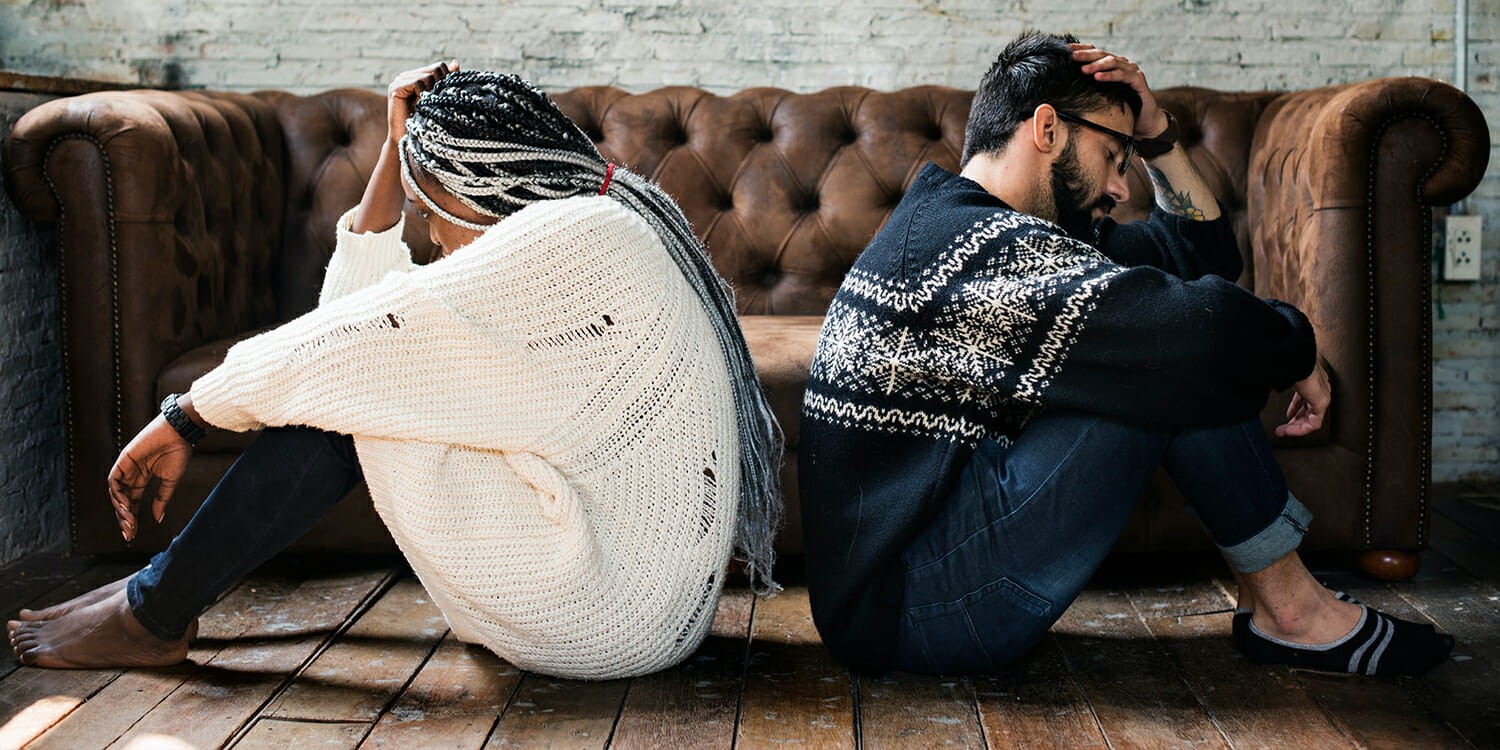 Before you can truly move on and open yourself up to the idea of a new relationship, you need to let go of the old one. It doesn't matter how long you've been single for – we all carry around emotional baggage. Taking that with you into your next relationship is unfair on your new partner, so spend some time letting go of those negative feelings and starting afresh.
Accept that your old relationship is over. Identify and process your feelings. Perhaps you are angry, sad, frustrated, or relieved. Let those emotions out, and talk them through with a friend or confidant. For particularly traumatic relationships or breakups, therapy should be considered so you can understand the way you're feeling and learn to reshape your mind.
Regain your self-esteem
It's natural to feel worthless after a breakup, especially if you were dumped. But as clichéd as it sounds, we can't expect someone else to fall in love with us if we don't think we have anything to offer. Now is the time to recognise your self-worth and take a good look in the mirror. What do you like about yourself? What have you learned from previous relationships?
Do some soul searching and turn to podcasts and self-help books. Know that you can learn to love yourself and feel good in your skin again. Accept your mistakes, stop worrying about what other people think of you, surround yourself with positive friends, and hold yourself to high standards. Building self-esteem takes time – challenge yourself and take yourself out of your comfort zone. Don't think that dating alone will be the answer to all of your problems.
Decide what you're looking for
Once you're in a better state of mind and are ready to love again, you should think about what you're looking for in a relationship. And remember: you shouldn't be looking to replace your previous partner – it ended for a reason, so you should evaluate your wants and needs.
Think about values you want your new partner to have (family-oriented, health-conscious, self-driven) and things you don't want them to have. For example, you might want a partner that doesn't smoke or have baggage or children. Rank those likes and dislikes by order of importance and accept that, in any relationship, you'll need to make some compromises.
Still not sure how to define your ideal partner, aside from being tall, dark, and handsome?
Take online personality tests to see who you'd be most compatible with. You should also talk to friends who are in healthy relationships for tips on their dating life, and red flags that you should watch out for. You can use that to write down the characteristics of your ideal man.
Give yourself a new look
Confidence is often what sets us back when we're dating. If you've been single a long time, you may even question whether you're attractive and feel like you'll never find a decent guy.
Before you sign up for that dating profile or agree to a date, consider giving yourself a new look. You don't need to reinvent the wheel, but changing your hair colour and buying a dress can give you a real boost and make you feel like a new woman – without breaking the bank.
And if you're worried about your lines and wrinkles, consider our anti-ageing device. Oralift is designed to help your body naturally adapt, changing the appearance of your face without the need for surgery. Users report a whole host of benefits, like reduced fine lines, wrinkles, and crow's feet and there may be a range of health benefits associated with the product, too.
Choose the right avenue for dating
Finally, take your time when deciding on the right avenue for your return to the dating scene.
Though apps like Tinder, Hinge, and Bumble are great for meeting people online, there's no harm in asking your friend to set you up. Alternatively, attend a speed dating session with a friend, reach out to an old flame, and be sure your Facebook status proudly shouts 'Single'.
Data shows that 63% of married couples met each other through a mutual friend, whilst 9% of women say they found their current partner at a club. A separate Standford study shows 39% of heterosexual couples reported meeting their partner online, up from 22% in 2009.
According to eHarmony, 22% of online daters ask their friends to help when creating their profile. If you're going down that route, take a nice selfie wearing your favourite outfit and makeup, and set filters so you're only put in front of people you'd genuinely be attracted to. Online dating can be great fun, fill you with confidence, and help you meet truly great people.
If you're ready to start dating again, follow the advice we've offered above and exercise some caution. Remember: not every first date is going to be magical – be open-minded, be sensible, and have some fun! With some luck and perseverance, you'll soon find Mr Right!