We all want a Hollywood smile. According to one study, the average Brit spends an eye-watering £750 per year on their teeth, with a growing number of young people turning to dental surgery and veneers to achieve the "influencer-look". Although it can be hard to turn back the clock once the damage is done, there are ways to improve your smile naturally, and achieve a healthy, glowing look that will leave you feeling younger and more confident…
Drink more water
Perhaps one of the easiest ways that you can improve your dental health is to drink more water – it's the healthiest drink for your body and your teeth. Not only does it flush teeth clean and reduce the chances of decay, but contains fluoride which promotes good tooth health.
Drinking too many sugary drinks or acidic drinks can cause staining and increase the risk of tooth decay, so make the switch to water where possible. If you're bored of plain water, buy flavoured water or make your own by squeezing a slice of fresh lemon into your water bottle.
Think about staining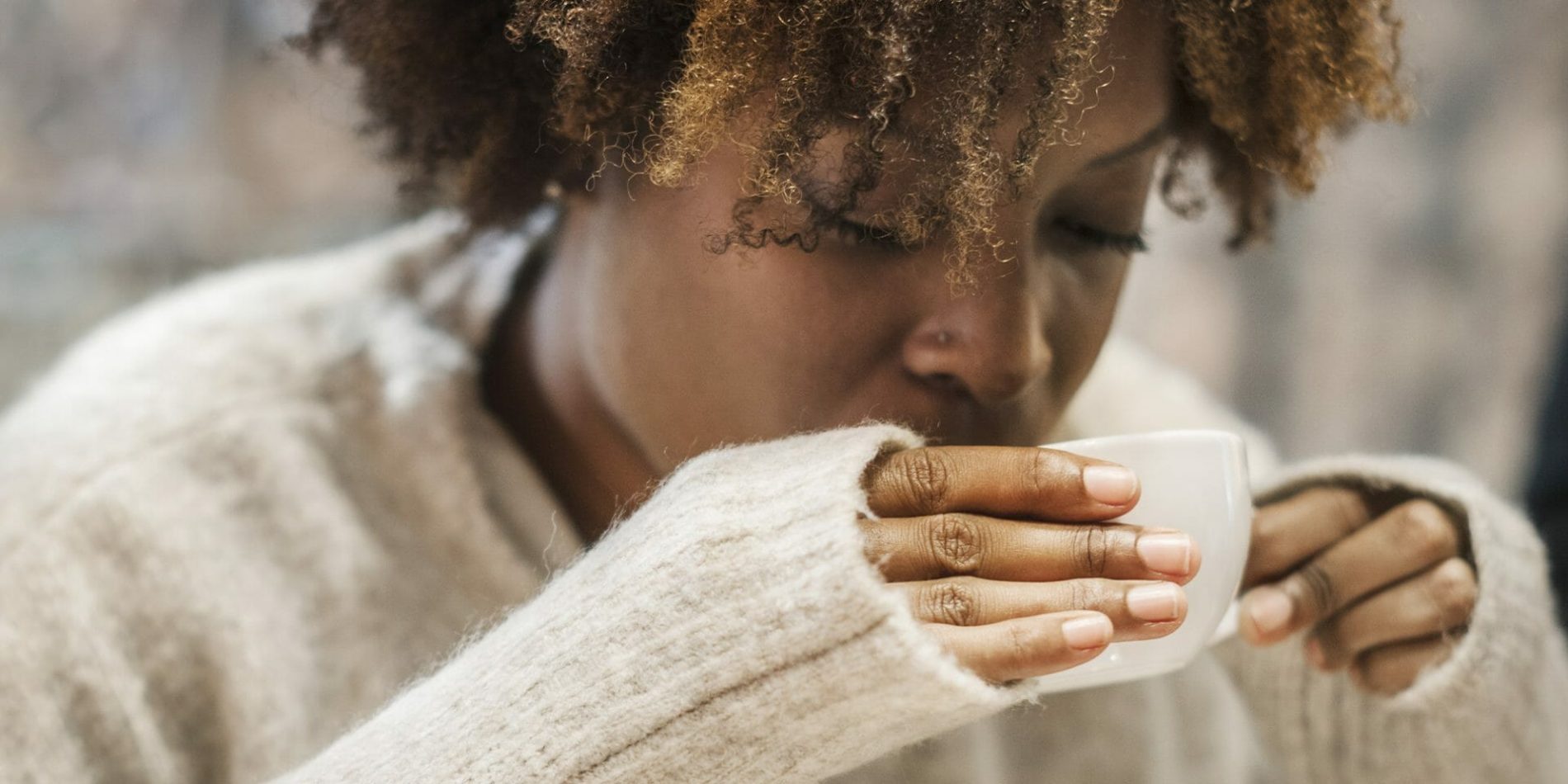 Yellow, stained teeth are unsightly and can leave you feeling embarrassed. The best way to avoid staining your teeth is to cut out the common causes. Smoking is one of the biggies, as tobacco can soak deep into your enamel and stain it permanently. Some smoke stains are superficial and can be removed by your dentist by polishing, however. And it's not just the stains you need to worry about – smoking can damage your gums, leading to receding gums and causing gum disease. You can find advice on quitting smoking on the NHS website.
Other bad habits to avoid include drinking lots of tea, coffee, and red wine, as each can permanently stain your teeth. You can reduce the chances of staining by drinking soft drinks and dark drinks through a straw, and you can rinse your mouth regularly with water to stop dark fluids sitting on your teeth for too long, causing more staining and permanent damage.
Oralift can improve your smile
Women around the world are turning to the Oralift anti-ageing device to help them reverse some of the most common signs of ageing, naturally. The mouthguard-like device is worn for short periods every week, with rest days in between, and "activates" the forgotten muscles in your face. Over time, this can help to repair blood vessels, increasing oxygen flow to some of the damaged areas in your face, and reverse the effects of ageing. Users have reported a wide number of benefits, including increased fullness of the lips, strengthening and firming of the jawline, and an improved smile. Click here to see before and after shots from real users.
Don't skip the dentist
According to one alarming study, a third of Britons don't go to the dentist because they think it is too expensive. However, it's much cheaper to attend a check-up appointment every six months, rather than wait until you need emergency treatment because of a dental problem. Seeing your dentist regularly can give you added peace of mind, knowing that concerns are being addressed, and preventing any major problems before they arise. Indeed, your dentist could even discuss braces or teeth-whitening treatments if they think they could benefit you.
Keep your lips moisturised
Finally, don't forget to take good care of your lips. After all, they frame your pearly whites, so it's important that they're looking their best at all times. Keep them moisturised with a good quality lip balm through the winter months, and invest in a good quality lipstick or lip gloss that complements your skin colour and shows off your teeth and smile in the best manner. The right shade of lipstick can make your teeth look whiter, with red, berry, and pink the most popular options. If you have yellow stains on your teeth, a pink-based lip gloss will help you.
Your perfect smile won't appear overnight. Follow the tips we have offered above and consider practising your smile in front of a mirror. Hold your shoulders back, smile naturally and you'll soon gain more confidence in your look. Check back soon for more beauty advice and let us know if you manage to improve your smile.