Before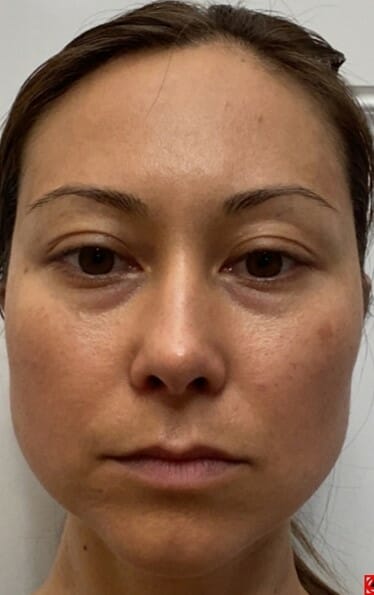 2 weeks later
The process of adaptation starts to work as soon as you start using Oralift. There is increased blood flow to the head and neck and the muscles start to deprogramme. Here you can see the face shape is becoming more oval.
Before
10 minutes later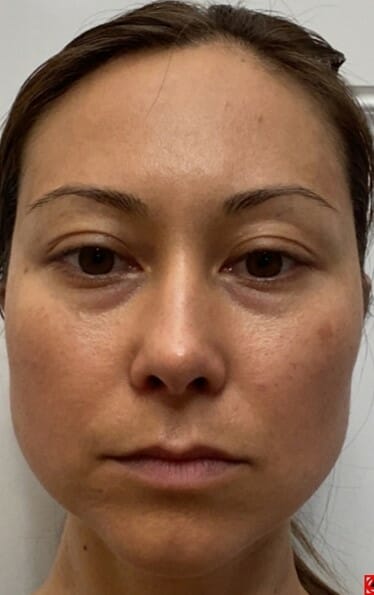 2 weeks later
Black and White pictures
Once again we see that the black and white pictures show more clearly how the face shape is affected by the deprogrammed muscles and the aging triangle is starting to reverse.
Lips
The width of the lips is reduced as the aging triangle is being reversed.