Whether it's an hour-long evening skincare routine or regular botox and fillers at the dermatologist, some of us will do whatever we can to stay looking younger for longer.
But what if there was a way to eat yourself younger?
Well, there is.
Whilst there's no miracle potion that will turn back the clock and make you look ten years younger overnight, some foods can reduce free radical damage (cellular damage) and slow down the ageing process, whether you're in your twenties or your fifties.
Add some of these powerful superfoods to your diet and your skin will soon thank you…
Green vegetables
Green vegetables like green beans and lettuce are packed with phytochemicals, which protect us against a number of disease processes that can prematurely age our skin.
What's more, superfoods such as kale and spinach are loaded with fibre, calcium and vitamin E, all great for reducing inflammation and helping to soften your complexion.
Microgreens have up to six times more vitamins than mature plants, artichoke detoxes our bodies, watercress has more iron than spinach and calcium than milk, cucumber has high levels of antioxidants, and Brussel sprouts are full of vitamin C, K, and aid weight loss.
Honey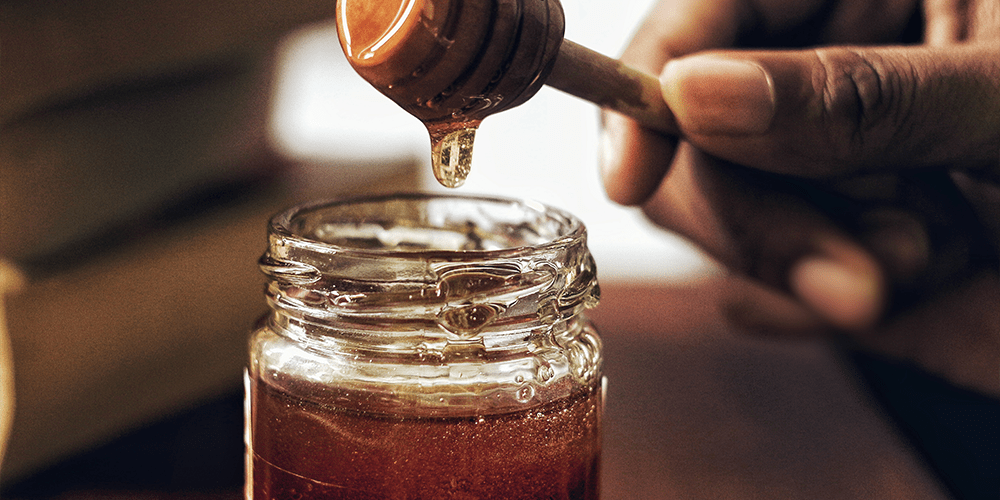 Winnie-the-Pooh has been on our screens since the 1960s and looks as good today as he did back then.
Why? Honey contains a bunch of vitamins, including B6, C, thiamin, calcium and niacin, as well as being rich in antioxidants which are great for the skin.
If that wasn't enough, research shows honey can reduce anxiety and combat memory loss.
Yoghurt
Plain yoghurt is low in calories and rich in protein, making it a great everyday snack.
If you are trying to hold onto your youthful looks, add it to your diet today.
Plain yoghurt contains friendly bacteria that promote good digestive health and it's a great source of calcium, phosphorusm, riboflavin and vitamin B12.
However, we recommend that you avoid yoghurt that has been sweetened with artificial flavours or is high in sugar, as this can have the reverse effect on your skin.
Garlic
Garlic has long been hailed a superfood, recognised for centuries for a whole host of health benefits.
One of the biggest is reducing blood pressure and cholesterol, as well as removing heavy metals from the body and acting as an antifungal and antiviral agent.
Garlic is even known to lower your risk of cancer, so buy a couple of cloves and experiment with new flavours in the kitchen.
Packed with vitamins A, B, C, selenium, iodine, potassium, iron, calcium, zinc and magnesium, you finally have an excuse for a slice or two of garlic bread!
Berries
Berries are rich in antioxidants like selenium, iodine, potassium, iron, calcium, zinc and flavonols and anthocyanins, which promote cell health and can protect against disease.
In fact, research has suggested they help to slow neurological degeneration and restrict the growth of cancer cells, as well as reduce inflammation, so add more to your diet today.
Whether you're in the mood for blueberries, blackberries, cranberries, strawberries or raspberries, stock up and snack on them regularly to improve your cell health and protect against disease – and opt for darker berries, as these have the best anti-ageing benefits.
Nuts
Finally, let's talk about nuts.
Walnuts are high in phytochemicals such as polyunsaturated fatty acids, known to reduce and prevent inflammatory pressure on the brain, which has an impact on your ageing.
If you can't face munching on them as a tasty snack, throw them on a salad or make some candied walnuts as a delicious treat.
Alternatively, add almonds, cashews or pecans to your diet – they similarly offer high levels of omega 3 fats which improve cardiovascular health and keep your skin looking at its best.
What's your favourite superfood? Have you perfected an anti-ageing diet? Be sure to let us know on Twitter via @Oralift, and check back soon for more anti-ageing tips and tricks.